AIP Customer Service
Your Customer Service Team at Associated Insurance Plans International, Inc. can be reached at 800-452-5772.
Our telephones are staffed Monday through Thursday 9:00am - 4:00pm, Friday 9:00am - 12:00pm Central Standard Time. Email us at office@aipstudentinsurance.com.
Martin Methodist College International Student Insurance Plan
INSURANCE FOR FALL SEMESTER EXPIRED DECEMBER 31, 2016, AND AFTER EXPIRATION DATE THE PROGRAM IS NO LONGER SERVICED BY AIP. CONTACT THE SCHOOL FOR INFORMATION.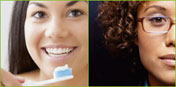 Individual
Insurance
Options
If you wish to see alternatives to our student insurance programs, please consider our
Individual Insurance Plans
.
This Form must be completed and filed by the Athletic Director
Please complete the Student Insurance Survey. By completing the survey your information will be entered into our annual drawing. Thank you for participating.
Patient Protection and Affordable Care Act
Please call 800-452-5772
Coming Soon
Coming Soon: The Spring Waiver process will open on December 1, 2011
This is not an ID Card. To request a copy of your Identification Card, please do so in the separate link shown above or you may call our office at 800-452-5772.
Please contact us at 800-452-5772 for more details.