School of the Art Institute of Chicago
School of the Art Institute of Chicago Student Insurance Plans
Student Insurance programs designed for the Students of School of the Art Institute of Chicago and their Dependents.
This health insurance program provides qualifying coverage and satisfies the insurance requirement of the Affordable Care Act.
AIP Customer Service
Your Customer Service Team at Associated Insurance Plans International, Inc. can be reached at 800-452-5772.
Our telephones are staffed Monday through Thursday 9:00am - 4:00pm, Friday 9:00am - 12:00pm Central Standard Time. Email us at office@aipstudentinsurance.com.
To verify that you have documented your existing health insurance, click here.
For School Administrators Only
2016/17 - The student health insurance program has not been renewed by the School for the upcoming school year. Please contact the State Insurance Exchange or the School, for your options for health insurance coverage.
Select an Insurance Plan
Important Notices
Student Accident plan to $50,000 per condition.
All SAIC registered full time students are automatically covered under a limited accident insurance plan that is included in tuition and fees. It is not health insurance or a primary sickness or hospitalization plan; since it covers only accidents up to $50,000. Please see the brochure for details.
Student Health Insurance Plan
The Student Health Insurance Plan which complies with the Affordable Care Act, provides unlimited protection and includes a prescription drug card and a $250 policy year In-Network deductible. The plan is provided to all full-time domestic, undergraduate, graduate, exchange and certificate students, and international students, unless a waiver is submitted to SAIC. Please see the Student Health Insurance brochure for details. Pre-existing conditions are COVERED.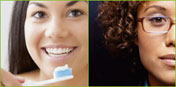 Individual
Insurance
Options
If you wish to see alternatives to our student insurance programs, please consider our
Individual Insurance Plans
.
This Form must be completed and filed by the Athletic Director
Please complete the Student Insurance Survey. By completing the survey your information will be entered into our annual drawing. Thank you for participating.
Patient Protection and Affordable Care Act
Please call 800-452-5772
Coming Soon
Coming Soon: The Spring Waiver process will open on December 1, 2011
This is not an ID Card. To request a copy of your Identification Card, please do so in the separate link shown above or you may call our office at 800-452-5772.
Please contact us at 800-452-5772 for more details.